Posts for tag: tooth decay
By Daniel Brengman DDS, PA
July 31, 2020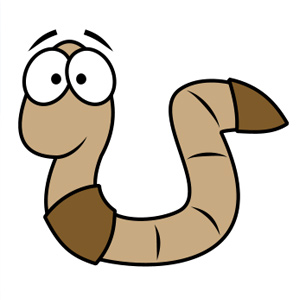 Ever wonder just exactly what causes cavities? Once upon a time, "Toothworms" — miniscule, yet relentless pests — were thought to be responsible for this widespread malady. This belief persisted from ancient times through the 17th Century; William Shakespeare even made reference to the baneful beasts in his play Much Ado about Nothing. ("What, sigh for a toothache? [It] is but a humor or a worm.") Today, however, we know why no one ever observed an honest-to-goodness toothworm: it's because they're much too tiny to see with the naked eye.
Actually, it isn't worms, but much smaller organisms that cause tooth decay. These harmful plaque bacteria (along with many helpful microorganisms) live in the mouth, and build up on surfaces of the teeth when they aren't cleaned properly. They feed on sugar in the diet, and release substances that erode tooth enamel, which causes small holes called cavities. Cavities, in turn, are what's responsible for most toothaches.
While we may scoff at old legends, one fact remains: Even today, according to the National Institutes of Health, tooth decay is the number one chronic disease of both children and adults; and it's almost entirely preventable. We can't blame it on toothworms — but what can we do about it?
Glad you asked! The best way to avoid decay is through prevention. That means brushing your teeth twice a day with a fluoride toothpaste, and flossing them every day. It also means eating a balanced diet and avoiding acidic and sugary foods — like soda, some juices, and sweet, sticky snacks. If you do consume these types of foods, limit them to mealtimes; that gives your saliva enough time in between to neutralize the acids naturally. And, of course, make an appointment see us twice a year for a complete check-up and professional cleaning.
If you do begin to notice the symptoms of tooth decay (toothache, for example) it's important to come in to the dental office right away, so we can treat the problem before it gets worse. Prompt action can often help save a tooth that might otherwise be lost. Besides filling the cavity, we may be also able to recommend ways to help prevent the disease from affecting other teeth. And if you need a more extensive procedure to relieve the problem — such as a root canal — we can make sure you get the appropriate treatment.
We've come a long way since the "toothworm" days — but we can still do a lot more to make tooth decay a thing of the past.
If you would like more information about tooth decay and cavity prevention, please contact us or schedule an appointment. You can learn more in the Dear Doctor magazine article "Tooth Decay — The World's Oldest & Most Widespread Disease" and "Tooth Decay — How To Assess Your Risk."
By Daniel Brengman DDS, PA
September 25, 2019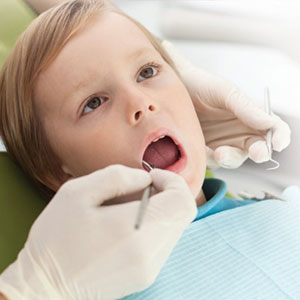 Although techniques and materials have changed, dentists still follow basic principles for treating tooth decay that date from the late 19th Century. And for good reason: They work. These principles first developed by Dr. G.V. Black—the "father of modern dentistry"—are widely credited with saving millions of teeth over the last century.
One of the most important of these treatment protocols is something known as "extension for prevention." In basic terms, it means a dentist removes not only decayed tooth structure but also healthy structure vulnerable to decay. But although effective in saving teeth, practicing this principle can result in loss of otherwise healthy tissue, which can weaken the tooth.
But with new advances in dentistry, decay treatment is getting an overhaul. While Dr. Black's time-tested protocols remain foundational, dentists are finding new ways to preserve more of the tooth structure in a concept known as minimally invasive dentistry (MID).
Better diagnostic tools. Because tooth decay can ultimately infect and damage the tooth's interior, roots and supporting bone, the best way to preserve more of the tooth structure is to treat it as early as possible. Now, new diagnostic tools like digital x-rays, microscopic magnification and optical scanning are helping dentists detect and treat decay earlier, thus reducing how much tissue is removed.
Better prevention methods. Oral hygiene and regular dental care are our basic weapons in the war with tooth decay. In addition, utilizing topical fluoride in combination with a milk-derived product called CPP-ACP dentists can get more of the cavity-fighting organic compound into the tooth enamel to strengthen it against acid attack.
Better treatment techniques. Using air abrasion (a fine particle spray that works like a miniature sandblaster) and lasers, dentists can now remove decayed structure with less harm to healthy tissue than with a traditional dental drill. And new, stronger dental fillings like those made with composite resins require less structural removal to accommodate them.
With these innovative approaches, dentists aren't just saving teeth, they're preserving more of their structure. And that can improve your overall dental health for the long-term.
If you would like more information on minimally invasive dentistry, please contact us or schedule an appointment for a consultation. You can also learn more about this topic by reading the Dear Doctor magazine article "Minimally Invasive Dentistry: When Less Care is More."