Posts for: December, 2017
By Daniel Brengman DDS, PA
December 20, 2017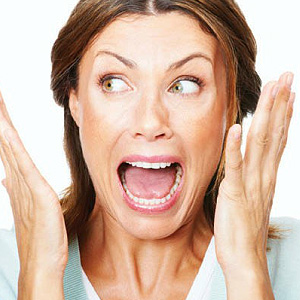 For some time now you've noticed a painful, burning sensation in your mouth for no apparent reason. It doesn't matter what you eat or drink — or whether you eat or drink — the dry, tingling sensation seems to stay with you.
You may have Burning Mouth Syndrome (BMS). You feel as if your mouth is scalded or burning generally or in a certain area like the lips, tongue or inside of the cheeks. Regardless, the discomfort (which seems to grow as the day wears on) can contribute to irritability, anxiety or depression.
It's not always easy to lock in on the specific cause. BMS has been linked, among other things, to diabetes, vitamin deficiencies, or cancer therapy. It's common among women around the age of menopause, so there's some speculation it could be affected by hormonal changes. It could also be connected with dry mouth (brought on by age or medications), an allergic reaction to toothpaste ingredients, acid reflux or autoimmune disorders.
While there's no single proven treatment for BMS, there are some things you can do to lessen its effects. First, stop habits that cause dry mouth like smoking, drinking alcohol or coffee and eating hot and spicy foods. Second, keep your mouth moist by frequently drinking water or using products that stimulate saliva flow.
You might also try toothpastes without sodium lauryl sulfate (a detergent that can cause skin peeling in some people), whiteners or strong flavorings like cinnamon. If you have chronic dry mouth, speak with your physician about any medications you're taking that might be causing it and seek alternatives. And because stress seems to magnify your symptoms, try to reduce it in your life through relaxation techniques, exercise or group support.
In some cases, BMS may resolve itself over time. In the mean time, making these lifestyle changes could help ease your discomfort.
If you would like more information on burning mouth syndrome, please contact us or schedule an appointment for a consultation. You can also learn more about this topic by reading the Dear Doctor magazine article "Burning Mouth Syndrome: A Painful Puzzle."
By Daniel Brengman DDS, PA
December 05, 2017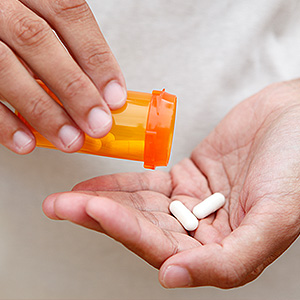 If you've had a total joint replacement or similar procedure, you will want your surgeon to decide if you need to take an antibiotic before you undergo dental work. This is a precaution to prevent a serious infection known as bacteremia.
Bacteremia occurs when bacteria become too prevalent in the bloodstream and cause infection in other parts of the body, especially in joints and bone with prosthetic (replacement) substances. It's believed that during invasive dental procedures bacteria in the mouth can enter the bloodstream through incisions and other soft tissue disruptions.
Joint infections are a serious matter and can require extensive therapy to bring it under control. Out of this concern, the use of antibiotics as a prophylactic (preventive measure) against bacteremia once included a wide range of patients for a variety of conditions and procedures. But after an in-depth study in 2007, the American Dental Association concluded that the risks for many of these patient groups for infection triggered by a dental procedure was extremely low and didn't warrant the use of antibiotic premedication therapy.
As a result, recommendations for antibiotic therapy changed in 2009, eliminating many groups previously recommended for premedication. But because of the seriousness of joint infection, The American Academy of Orthopedic Surgeons still recommends the therapy for joint replacement patients about to undergo any invasive procedure, including dental work. It's especially needed for patients who also have some form of inflammatory arthritis, a weakened immune system, insulin-dependent diabetes, hemophilia, malnourishment or a previous infection in an artificial joint.
The guidelines for antibiotic premedication can be complex. It's best, then, to speak with both your orthopedic surgeon and us about whether you should undergo antibiotic therapy before you undergo a dental procedure. The ultimate goal is to reduce the risks of any disease and to keep both your mouth and your body safe from infection.
If you would like more information on the use of antibiotics in dental care, please contact us or schedule an appointment for a consultation. You can also learn more about this topic by reading the Dear Doctor magazine article "Premedication for Dental Treatment."